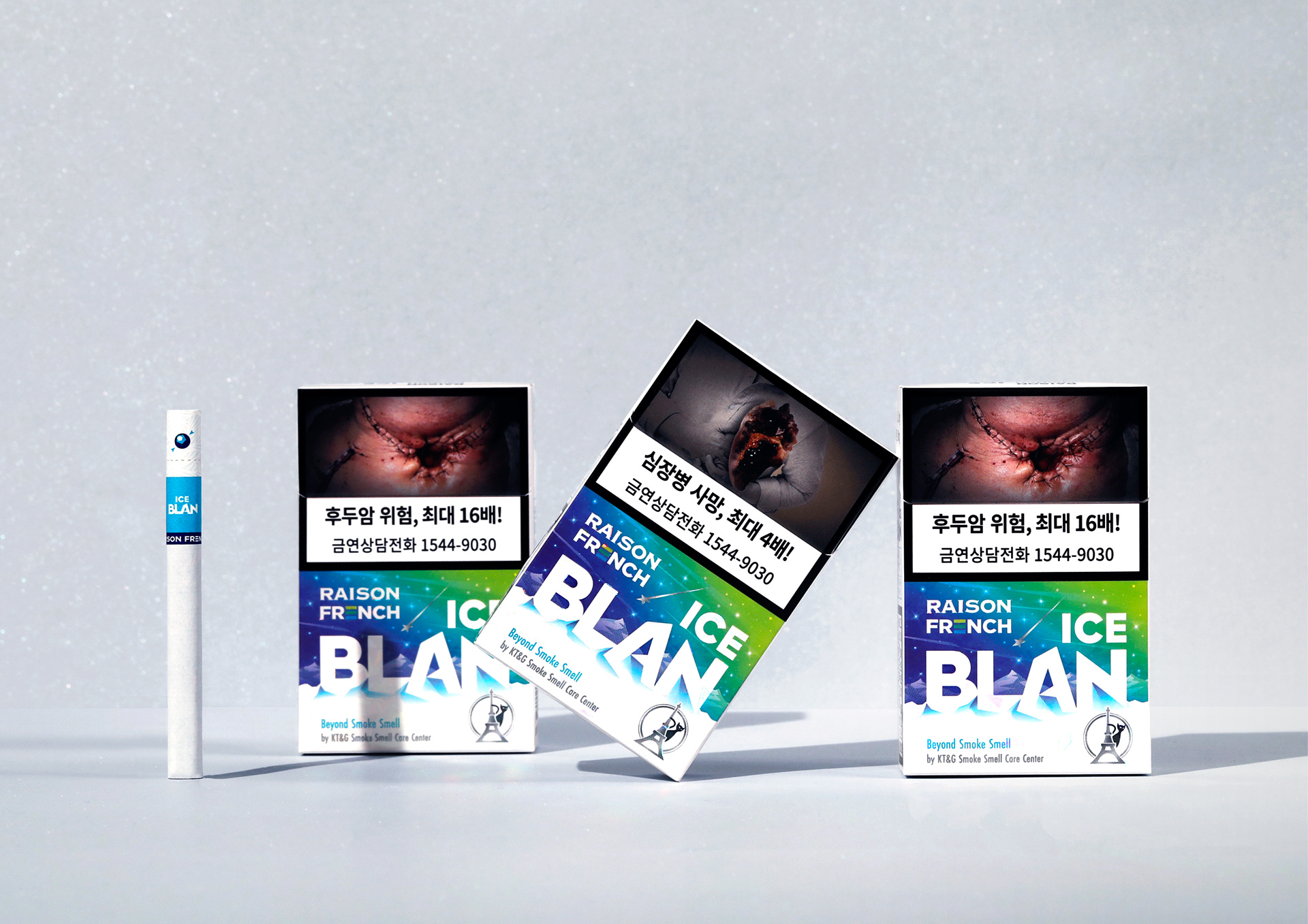 Global tobacco company KT&G released low-toxic, odor-reducing cigarette "ICE BLAN". This product targets young people and
has a cool and refreshing feeling of use.
To effectively express the product's characteristics, we design 'Coll snow mountain' as a key image, and the 'glaciers' in the front rising
into the logo. The 'star' falling into the winter sky and the 'prism' effect on the product's surface give the coolness like a sparkling glacier.
'ICE BLAN' packaging design is attractive among young people, and establishing itself as a brand leading a new trend in the cigarette